Interfaces aren't usually something most people think about. Honestly, we probably take them for granted even though we use them every day for everything online. Yet, the role of a user-friendly interface, especially in an ERP for manufacturing environments, is very important to maximizing productivity and making digital interaction intuitive, uncomplicated, responsive, and efficient.
We intuitively know when we are working with a "clunky" interface as simple transactions appear to be difficult. The expectation of performing a smooth transaction is interrupted by poor design or unnecessary complexity. It's sometimes too difficult to find the screen we're looking for so we can pull the insights we need to make an informed decision quickly.
Today's Expectations
In our increasingly digital world, we expect access to information anywhere and from almost any device. Technology holds the key to this. If the system is difficult to use, your staff won't use it, or they won't use it properly. That's where an effective adoption campaign comes into play.
According to Gartner, approximately 75% of all system implementation projects fail because of end-user adoption problems. If staff aren't comfortable using the system or navigating its interface, tasks get avoided, delayed, or not done. Therefore, user interfaces (UI) and user adoption are key to any functioning digital landscape and are vital to a business's overall profitability.
SYSPRO's ERP for manufacturing has three ways its users can intelligently interact with the software: Desktop, Web, and Mobile. Let's explore each of these ways together, and how they benefit our SYSPRO clients.
Desktop
The desktop workspace is the most common method of interacting with SYSPRO, and one that you're familiar with if you're currently a SYSPRO client. This Windows application provides full solution capabilities to heavy day-to-day users and is best suited to high-volume transaction processing. Most users who access SYSPRO via their desktop reside in the office where the software is already installed.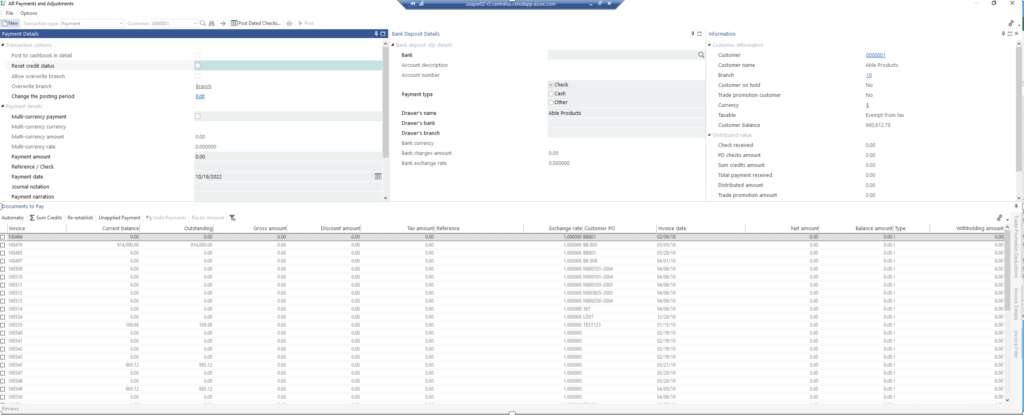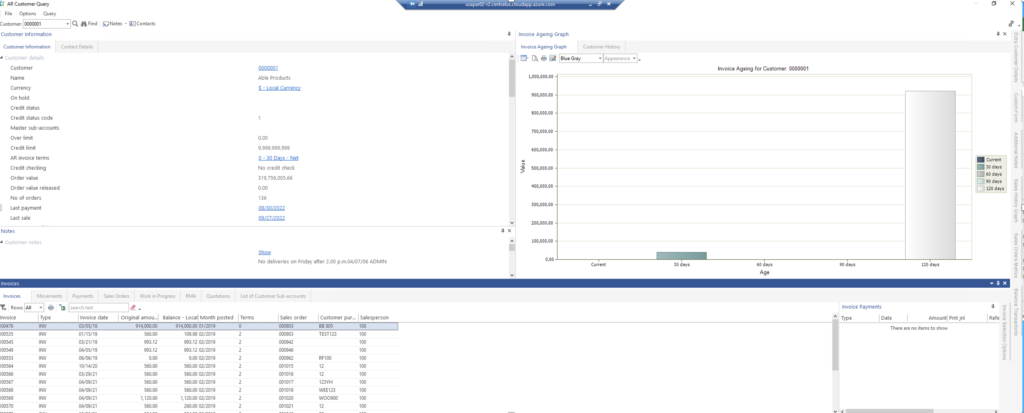 Web
Given the influx of people who now work from home (since February 2022, 42% have had a hybrid schedule, and 39% worked entirely from home) another alternative to the traditional desktop workspace was needed. The web UI workspace is a visually rich, minimalist UI accessed via any web browser that has an Internet connection. There is no need to install software to access SYSPRO, simply put the link in the web browser and log in with your credentials.
The web UI provides content rich workspaces that can be designed by user or role. For example, a library of prebuilt KPI tiles provide quick and easy access to detailed data that can easily be exported to excel or a pdf. There is also artificial Intelligence modeling for predictive analytics of basic business transactions and so much more.
Most customizations on the desktop interface also display on the web UI, so users can see the same customized and personalized view using the web (without involving a developer!) and get the information they need.
Notable differences between the Web Ui and the client include:
Server Side Printing – since the Web UI does not require a client to be installed on the device, printing services are moved to the server.
Platform Agnostic – the Web UI will work on any device regardless of platform or operating system and users can access the Web UI through any data enabled browser.
Currently, not all modules will work with the Web UI – Credit Card Module and Shipping Module are only available through the Desktop.
Custom Form Fields or UDF's will need to be added to the web views through the visual designer.
Some features used in VB Scripting are not currently available in Web UI – field focus function, when a field is clicked, and adding an action button to a field are only available through the desktop
While there are some limitations with the web UI, it still provides beyond the basics and is perfect for those looking for more flexibility.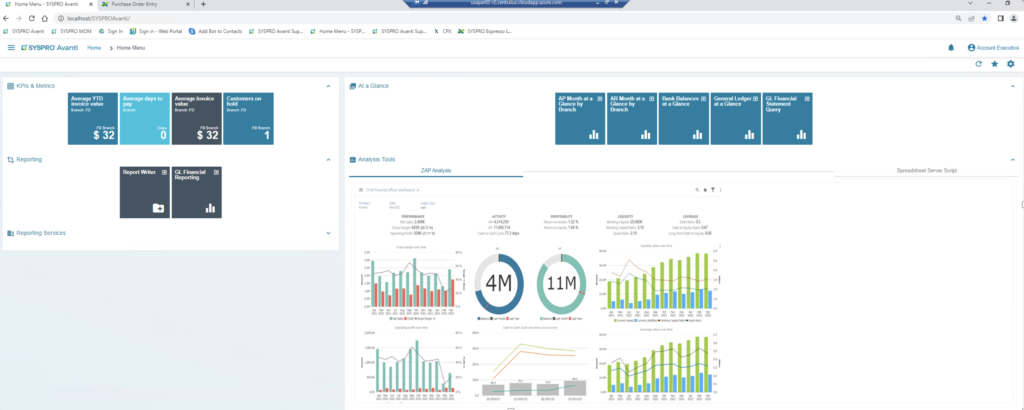 Mobile
The vast majority (97%) of Americans own a cellphone of some kind and 85% own smartphones. Leveraging this massive population of mobile users, SYSPRO created a mobile UI. The mobile workspace is a device-agnostic mobile solution (so no need to engage in the battle of iOS vs Android on this one), designed specifically for use on… drumroll please… mobile devices. The mobile application is useful for inquiring and transacting in SYSPRO while working remotely or on the go. All that is necessary, is to download the app on your cell phone or tablet and log into SYSPRO using your username and password.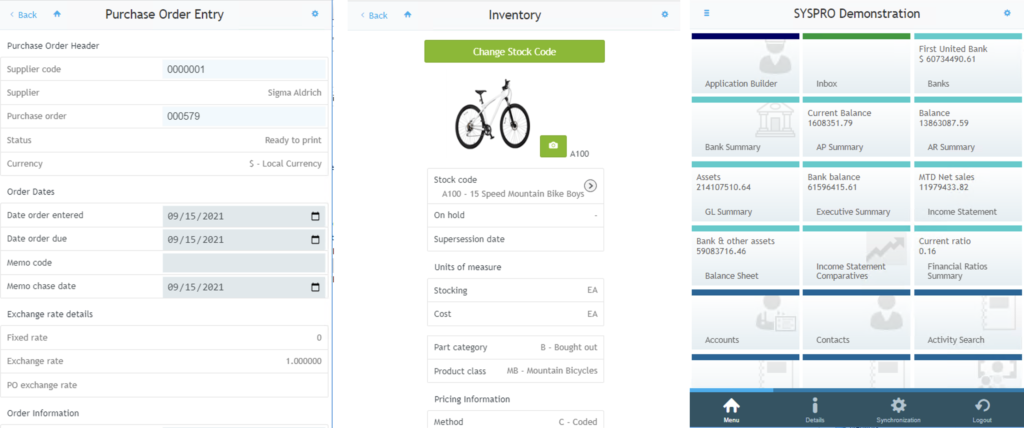 UI Should Be a Path, not an Obstacle
The benefit of the web and mobile interfaces is the flexibility to work whenever and wherever you want. You can be in the airport, on the road, at home, or traveling abroad, and continue to access SYSPRO to get the job done. The desktop UI provides the full assortment in terms of capabilities and features and is the customary way of accessing the system.
All three UIs provide users with full engagement and simple navigation. They are designed consistently, so users don't need to learn a new interface if they work from home on Tuesday using the Web UI, or if they need to check the status of an order before jumping on a plane using the Mobile UI. Providing this flexibility and choice, without the added work, enables our SYSPRO clients to focus on growth without disruption.
If you're a current SYSPRO client and weren't aware of these three interfaces, reach out to us at BT Partners. We'll gladly help you set your digital workplace up for success. If you're in the market for a new ERP for manufacturing, keep in mind that SYSPRO has your back when it comes to flexibility and user-friendly interfaces.